We were very fortunate to be introduced to Oscar and BAFTA award winning film director, Sir Alan Parker, in November last year. Alan had decided after many years of meticulously collating his writings, satirical cartoons, and on-set photography from his life's work, to finally choose a medium in which to present it. Fortunately for us, Alan had decided that rather than publishing a book, he would put his work up on to a freely accessible platform: a detailed and comprehensive website.
Alan had a very strong idea of what he wanted from the outset, "the photography must take centre stage"… So we took this idea and ran with it.
Alan has a huge collection of scanned photographs, all of which were in different formats, sizes and aspect ratios. Our first challenge was to create a website design that was entirely led by these photographs, and yet was still easy to navigate and something that would work on the smallest smartphone, right up to the highest resolution display possible. The answer was to make the site a fullscreen gallery of his work.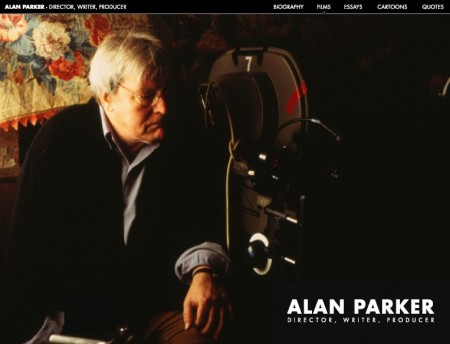 The beauty of making the photography fullscreen, is it really immerses you into the work, however it does have it's downsides. The first technical pitfall was choosing an aspect ratio that would work across different browser shapes and sizes with the least crop. Once we settled on the ratio, we then needed to choose a common size. Due to the introduction of Apple's high resolution Retina displays, the images had to be very large, but we discovered that large images with high compression rendered very well on all displays, and the artefacting associated with heavily compressed JPEG images is far less noticeable when the image was around 1500 pixels wide.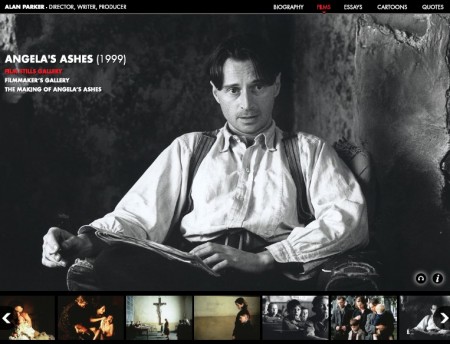 Although the website was to be photography focussed, we also needed to bring in many of his written pieces, including behind-the-scenes making of essays as well as his other writings. We really wanted to keep the fullsize background themes so presented the idea of a choosing images that sat nicely around a defined text block.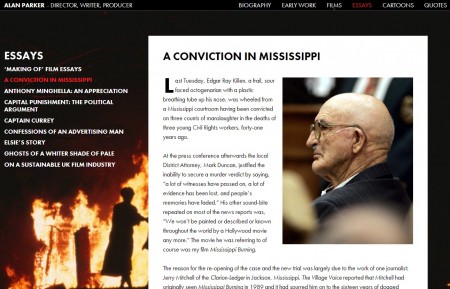 Alan is a big user of his iPad and was keen to make the website look and work just as well on the iPad's portrait or landscape views, as well as it did on his main computer. The website was built with media queries to dynamically adapt the type size, menu positioning, and many other aspects of the visual layout on the fly.
1000 photographs, 100s of cartoons and quotes and 30 essays, later, may we present:
We are delighted to report that Alan is as happy with his website as we are. Thanks to our highly customised WordPress backend, the entirety of the website is editable by Alan himself. Over the last few weeks he has been fixing typos in the essays, adding new photographs and tweaking quotes.  In fact, Alan has probably done more tweaks to the website than all of us here!