On the 30th June 2011, WordPress will be launching version 3.2.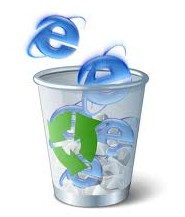 The new version will have large speed improvements over earlier versions, with much of the core engine being re-written. This will mean faster page loads and a faster admin area.
There is also rumored to be  a new and improved editor in the admin system, with a much clearer interface.
The biggest change however will be the dropping of IE6 support. This will only affect a small number of our clients, but is still a good incentive for organisations across the world to upgrade this 10 year old browser. Many other software organisations have been dropping IE6 support for years, google for one is no longer supporting it.
Links
More information on the WordPress 3.2 upgrade
A list of companies dropping IE6 support
Upgrading your Windows XP machine to use a newer version of internet explorer
Or better still, try Google Chrome and Mozilla Firefox