Websites
A good website is clear, simple, concise and effective. It speaks the language (both visually and textually) of the target audience and works across a range of devices. It is coded as well as it looks and is built with search engines and accessibility in mind.
At coopa.net we combine our creative and technical expertise to produce websites that shine in all of these respects.
We work closely with our clients to design websites that surpass their requirements and appeal to the target audience. We don't stop there: we also help market and track the success of the website. We supply detailed monthly traffic reports and work with our clients to improve traffic over time.
For all devices - responsively
From smart-watches, phones, tablets to high-resolution laptops, the shape of the web is changing. Websites need to be able to adapt, and not only work on all devices, but excel on all devices. We are well versed in creating rich-media sites that automatically adjust to the shape and size of the screen whilst retaining great usability and eye catching visuals.
Where possible, our websites are coded to use a little bandwidth as possible on mobile devices, by way of mobile-first implementations. We compress and compact our code, and bundle scripts together minimising the number of requests required to load the page. All of these have the effect of creating a fast responding site, perfect for those accessing on the move.
SEO by design
All websites built by coopa.net are constructed with search engines in mind. We code our sites with great care, incorporating all current usability and accessibility standards as well as presenting the cleanest possible code to the search engine 'spiders'. We enable search engines to pick out the important keywords in your site so that those who are looking for your product or service will find you. Find out more about SEO and marketing your site.
Content management and support
Once a site is complete, we actively encourage our clients to take control and manage the content themselves. All of our sites come with extensive content management systems and we offer on-site training courses to teach our customers the basics. If you have any problems we are at the end of the phone, no call centres, just helpful and knowledgeable human staff. Call us and see.
More than just a website
A website doesn't have to be simply an online brochure, it can do so much more for you. Take a look at our web development and e-commerce sections to find out what we can do for you.
Redevelop or update your existing site
If you already have a website why not give us a call to make sure it is working as well for you as it should. We will have ideas on how you can improve the effectiveness of your site, drive more traffic, and impress and convert more customers.
Bespoke web development
If you have a great idea, we can develop the online application to make it happen.
We are experts in designing and developing functional and usable web systems covering everything from quotation engines, CRMs, comparison sites, online stores, content management systems, online games, internet databases to survey tools. We have a plethora of experience working with entrepreneurs and business owners. No matter how complex your requirements, we can work with you to make your idea a reality.
We design and build applications from the ground up. From the very early stages of workflow sketches, to architecture and database design, functionality and user interface design, core development, right up to the production and testing of your product. We have proven time and time again that we are able to decipher and break down highly complex ideas and turn them into real, usable and functional applications.
Since our formation in 2003 we have kept abreast with new internet technologies. We are front-end and back-end experts, with the majority of our work built in PHP and JavaScript, but our experience doesn't stop there; we have also built projects in ActionScript, Perl, C++, Classic ASP and ASP.NET.
We will happily provide example of our web design and development work, just give us a call.
Interface and UX design
As both a creative and development agency with vast experience, we can design user interfaces that work on both a functional and aesthetic level. If you already have a site being developed we can help by designing the front end interface of your product. We specialise in interfaces that 'degrade-gracefully'. This means that the interface works beautifully with the very latest browsers and yet still supports older browsers and devices.
Content management systems (CMS)
Coopa.net has vast experience of creating, and integrating with, bespoke and pre-built content management systems.
Content management systems allow our clients to effectively manage the content, pages and images within their website without the assistance of a web developer or designer. These systems can be built from the ground-up to exactly meet client requirements or off the shelf systems can be used and customised.
In the past, the best way for us to produce such a system was to build our own. However for the last 5 years we have shifted our focus to Open Source solutions such as WordPress and Craft CMS. The reason for this shift is that these systems now match and even surpass the flexibility and scope of the bespoke systems, but are much easier to setup, manage and update – and therefore are far more cost effective solutions.
Some of our clients, such as Lovereading, have very unique requirements, and a bespoke CMS was the only feasible solution. However most sites, including e-commerce solutions can be now built on open-source CMS frameworks. If you would like to see a demo of these system, please contact us.
E-commerce solutions
We have a vast experience with both bespoke and open-source e-commerce solutions.
E-commerce solutions allow our customers to promote, display and sell their products and services on the web. These systems can be built from the ground up to exactly meet client requirements, or off-the-shelf products can be customised and used.
The most appropriate solution varies depending on our client's requirements. Open source solutions are fast to deploy and very cost effective. This can benefit small retailers such as Project Lingerie, Rae Jones, Buckitt and Hoodoo, or those who wish to dedicate only a small part of their site to e-commerce, such as Jane Tomlinson. Some of our clients have more complex or unique requirements that cannot be fulfilled with an-off-the-shelf product. Clients such as Lovereading whose vast bespoke content management and e-commerce system is integrated with numerous data sources and feeds, and even West London Programmes whose underlying database is simply too complex for an off-the-shelf solution.
If you are interested in any area of e-commerce, please contact us for a chat.
Branding and print design
We are a talented design agency able to work closely with our clients to produce effective, targeted and unique brands.
Branding
Many businesses that come to us are new start-ups and have nothing except an idea and business name. They require effective thinking and creativity to communicate their values to their potential clients. This gives us the opportunity to work with them to understand their target audience, identify their competition, and finally to create a strong brand for them. We are able to provide logos, supporting branding elements, visual guidelines and brand documentation to enable the business to communicate consistently across all media. We have also worked with a number of organisations looking to refresh or update their existing brands, or even create sub-brands for new ventures.
We have undertaken a great deal of branding exercises and are happy to give examples, please contact us for more information.
Print design
Our experience is not limited to digital media, for many years we have also worked in print. Over the years this has included:
Branding
Stationery
Press/magazine adverts
Flyers
Brochures
News letters
Presentation folders
Posters
CD/DVD screen-printing
and much more
SEO and marketing your website
There is little point having a fantastic website if nobody can find it.
SEO by design
All websites built by coopa.net are constructed with search engines in mind. We code our sites with great care, incorporating all current usability and accessibility standards as well as presenting the cleanest possible code to the search engine 'spiders'. We enable search engines to pick out the important keywords in your site so that those who are looking for your product or service will find you.
SEO Overhaul
If you have an existing site and you are not finding yourself in the search engine listings, this is likely to be caused by ineffective coding. We are able to help. Contact us for free SEO health-check – we will take a look at your site free of charge and let you know if any improvements can be made. We can also make the suggested changes if you wish.
Market your site
In order to drive traffic to your website you need to effectively market it. Search engine optimisation (SEO) only goes so far in that it will only help those individuals who are already looking for you or your product. If you are in a competitive market or not getting the traffic you want, then you may wish to consider this service.
We have experience of using multiple effective strategies to drive traffic and conversions. These include but are not limited to:
Pay per click advertising(PPC)
Email marketing
Google adwords
Link Building
Lead Generation
Affiliate Marketing
Hosting and domain names
Hosting
Coopa.net run reliable and secure domain and web hosting services for our clients. We offer a number of services to suit all budgets and website sizes, from space on a shared hosting server, to virtual machines and even dedicated servers.
We own a number of co-located servers in BlueSquare Maidenhead, a prominent UK data-centre, as well as four other managed servers in Germany and another managed server in the UK. All centres provide guaranteed power back up, climate control, sophisticated security and numerous safety measures to ensure that the servers and data contained are safe and protected.
All coopa.net servers are configured with redundant disk arrays (RAID1) and have multiple copies of the operating system spanned across separate hard disk drives. Should any drive fail, the server will remain fully functional. Nightly backups are taken of the servers so that even in the extremely unlikely case of full hardware failure, a site can be brought back online on an adjacent server in minutes rather than days.
Uptime, other than very rare scheduled maintenance, has been 100% for a good few years now and we pride ourselves on this.
Best of all, if you have any support needs or questions just call us. No call centres, holding on the line or numerical menus, just humans.
Hosting Infrastructure Design
With our extensive knowledge gained from running our own servers for over 12 years, we are able to help you design a hosting environment for your online applications. We have worked with Amazon's AWS as well as the offerings from Rackspace and Google, and are able to propose scalable and robust hosting solutions, as well as putting these plans into action.
Domain Names
As part of our service we can register and manage domain names for you business. Our rates are competitive and include full DNS management and support.
Hosting a domain name is a risky business, If you forget to pay the invoice from the domain registrar you can lose your domain forever. Here at coopa.net our domain management service prevents this, by renewing your domain automatically when it comes to expire. Even if we cannot manage to contact you. Please call if you need more information.
SSL
For sites that require secure transmission of data we can procure, install and manage official GeoCert SSL certificates. A small SEO boost is being given by Google at the moment for sites that are hosted on HTTPS, and it has therefore become more of a necessity, should you wish to retain your current page ranks. Contact us to find out how we can help.
IT consultancy and installations
We have a great deal of experience in setting up and managing IT infrastructure
As a value added service we are able to put our extensive IT knowledge at your disposal. Our past work with our clients has included:
IT consultancy design
Office network setup
Server configuration
File servers
Virtual servers
Backup solutions – both online and offline
Internet connection redundancy
Bonded DSL solutions with IP Tunneling
Internet and internal firewall security
Remote access, VPNs and remote working setup
Wireless networking
Contact us for more information of for a free quotation.
---
Firebrick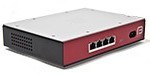 We are also certified Firebrick re-sellers. Firebricks are British designed and built high-quality routers, firewalls and network infrastructure products.